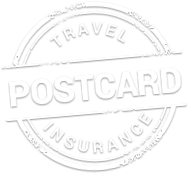 After what feels like forever, it looks like 2021 may be the year we get to go on holiday again.
The problem is, going away might not be as easy as booking a trip and then getting on a plane like the good old days of 2019. You can still be spontaneous and book a last-minute trip but you're probably going to have to show a fit-to-fly certificate or negative Covid-19 test at the airport.
These tests aren't cheap and unless you have symptoms you won't be able to get one on the NHS, which means you have to use alternative providers. These private companies often overcharge and under promise.
What you want is an affordable test that you can get at the snap of your fingers and receive the results even quicker.
That's why at Postcard we have partnered with RightAngled, an at-home Covid-19 test provider and guess what, they've even throwing in a 15% discount for all our customers. Simply visit their site and purchase the test with discount code 'TIFCOVID15' to save 15%.
How does the test work?
The test itself is pretty self-explanatory. You buy online and providing the order is placed before 5pm then you'll get it in the post the next day. You then do the swab and send it back. Within 24- hours of the lab receiving your test, you will receive the result online. If it comes back as negative, you'll then be able to access a fit-to-fly certificate, that you can either download or print before you set off to the airport, novelty-pool-inflatable-in-hand.
What if I test positive for Covid-19?
If you do test positive for Covid-19, apart from concerns about your health, you might be thinking, "Now I can't go on holiday, am I going to lose all my money?"

That's why it's so important that you take out travel insurance. At Postcard we offered enhanced coronavirus cover with all our polices as standard. This means if you test positive within 14 days of your departure, we can offer cover if you cancel your trip.
Why buy a RightAngled Covid-19 test?
FREE Delivery. Order your test today before 5pm and receive your home testing kit the next working day.
15% discount if you purchase a test through Postcard
24-hour turnaround time from the date the sample reaches the lab
Receive your results online, no appointment necessary
Tests for Covid-19 and SARS-CoV-2
** Fit to Fly travel certificates are included to download or print **
Regulated by the Care Quality Commission (CQC), the independent regulator and inspector of all health and social care services in England