Following the news that Flybe have ceased all operations and gone into administration, Postcard would like to clarify what steps are available to policyholders.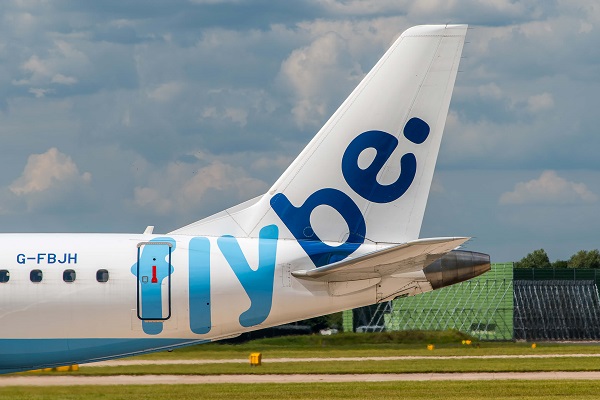 The Civil Aviation Authority are stating that customers should not go to the airport as any Flybe flights will not be operating. Please see this link to the CAA website for more information.
If you have booked with an ATOL holder (package holiday)
If you have booked flights or a trip which includes flights with a travel firm that holds an ATOL (Air Travel Organisers Licence) and received confirmation that you are ATOL protected, the travel firm is responsible for your flight arrangements and must either make alternative flights available for you so that your trip can continue or provide a full refund. If you are abroad, it should make arrangements to bring you home at the end of your trip. We suggest you contact the ATOL travel firm for more information on this.
Direct booking with Flybe
If you booked directly with Flybe and paid by credit card you may be protected under Section 75 of the Credit Consumer Act 1974 and therefore you should contact your card issuer to find out how to get a refund. If you paid by debit or charge card you may be able to make a claim under the Charge Back rules of your card provider so we recommend contacting them.
If you booked through an Airline Ticket Agent
If you booked your ticket through an airline ticket agent, you should speak to the agent in the first instance; they may have provided you with travel insurance that includes Scheduled Airline Failure Insurance (SAFI) or taken out their own SAFI cover which will enable them to either refund or cover the cost of a new ticket to get you home if you are already abroad.
Scheduled Airline Failure Insurance (SAFI)
While many of our policies include either Scheduled Airline Failure Insurance (SAFI) or End Supplier Failure Insurance (ESFI) as standard, or as an optional extension, which includes cover for the Financial Failure of either the Airline or other End Supplier there are some policies which do no have this cover so we would ask you to check your policy wording carefully.
If your policy does include either SAFI or ESFI you can find details on how to submit a claim in your policy wording. Please note in the first instance you will be expected to refer to your bank or credit card provider as explained above. If you are unsuccessful then please obtain refusal confirmation as part of your claim.
Should you have any further queries, please contact us directly either by email or over the phone.