Brexit is a hot topic at the moment. When you turn on the news, Brexit. When you look on Twitter, Brexit. We see it everywhere, but what does it really mean for UK travellers? You've got the questions… and we've got the answers. Read on.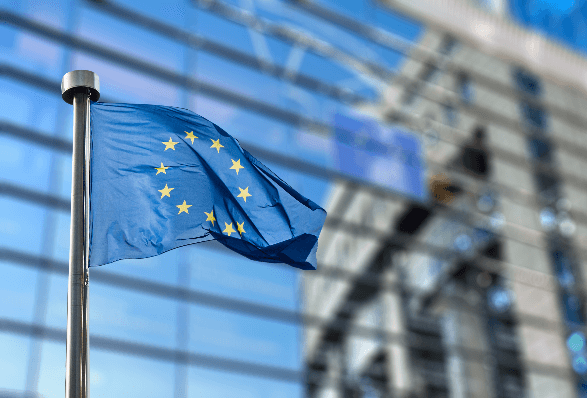 Postcard is one of the few travel insurers that can guarantee cover for disruption caused by Brexit, providing it is an unavoidable and unforeseen circumstance. We also guarantee a claim settlement within 48 hours of us receiving all necessary documentation!
Travel Disruption:
Postcard can provide cover of up to £7,500 should your end supplier fail before you leave home, and £2,000 if the supplier fails whilst you're on holiday.
Postcard will cover you for up to £1,500 if you miss your departure due to extended queues at passport control and security, caused by Brexit.
Customers can also receive up to £1,500 if they miss their connecting flight with a Postcard policy.
Lastly, Postcard will also cover you if you arrive back in the UK later than planned due to Brexit, and incur additional charges for things like car parking, pet boarding fees, or additional rail/bus fares.
Emergency Medical Expenses
If there is a hard Brexit, and the EHIC is no longer valid for UK travellers, Postcard will still cover the cost of medical bills and getting you repatriated back to the UK (subject of course to the terms and conditions of the policy).
Get a Quote!
It looks like the UK will not be leaving the EU until October 31st, having been granted a "flextension." If the Withdrawal agreement does not pass, there is the chance of a hard Brexit meaning previous arrangements will become invalid and result in a hard Brexit. This could cause a lot of problems – especially in terms of travel.
Currently, UK travellers must have a passport that is valid on the date they return to the UK from their trip. However, going forward, UK travellers will need to have a passport which extends beyond their date of return.
If a hard Brexit occurs, then UK travellers are expected to be treated the same as non-EU travellers – i.e. UK travellers will be required to have a minimum of three-months validity on their passport, beyond the date of departure, and it must have been issued within the last ten years.
Due to the uncertainty, the UK government has advised all travellers to ensure they have at least six months validity left on their passport (from the day they return back to the UK), and to renew passports which are more than nine years and six months old.
If you are worried about your passport's validity, then why not use the UK government's passport checker, available here.
It is expected that UK travellers will be able to travel to European countries (also known as the Schengen area) for up to 90 days in any 180-day period, without needing a visa. The EU has agreed this, providing that the UK allow the same freedoms to travellers from the EU.
However, from 2021 UK travellers will be required to purchase an Electric Travel Authority (ETA) when visiting European countries. This is a similar regime to the USA's ESTA.
An ETA will cost €7 each and will need to be purchased before travelling. The ETA will remain valid for three years and airlines, ferry and cruise companies will be required to check UK travellers have a valid ETA before they board.
We are hoping that the current rules of the Pet Travel Scheme will remain the same after the UK leaves the EU. However, if a hard Brexit happens, the UK will no longer be in this scheme as the UK will be treated as a 'unlisted country'. Therefore, different rules will apply. The UK government has explained this in more detail. This can be found here.
The future of the European Health Insurance Card (EHIC) is uncertain. The EHIC has always guaranteed free or greatly discounted treatment in public hospitals within the EU, and the UK are keen for the EHIC's validity to continue.
However, if there is a hard Brexit, the EHIC will no longer be valid. Therefore, the UK government are recommending that travellers have quality travel insurance in place to cover any medical emergency costs that may occur.
It is also worth noting that, in any event, medical prescriptions issued in the UK will no longer be accepted in EU pharmacies. Travellers should ensure they have enough of their medication to last the entirety of their before they travel.
So, the 'open skies' agreement is an existing arrangement which permits flights from the UK, EU and USA to travel freely. The UK government have already negotiated that flights between the UK, USA, Canada and other long-haul destinations will continue, regardless of the agreement outcome. However, the UK has yet to negotiate this arrangement with other EU countries.
The EU Commission has recently stated that if the UK leave the EU on October 31st, with no deal, then there will be no transition period, and UK travellers can expect "significant disruption" at the border.
Under the Withdrawal Agreement, UK residents will continue to be allowed to drive in EU countries, so long as they have a valid UK driving license.
However, if a hard Brexit occurs, then UK travellers wishing to drive in EU countries will need to buy an International Driving Permit (IDP). There are three different IDP's available and each EU country will require one of the three. In some cases, it may be necessary for travellers to purchase more than one IDP. Below are the varying IDP's.
1926 permit to drive in Liechtenstein
1949 permit to drive in Spain, Iceland, Malta and Cyprus
1968 permit to drive in all other EU countries, plus Norway and Switzerland
The permits will cost £5.50 each and must be bought before travelling.
An IDP will not be needed to drive in the Republic of Ireland whether there is a hard Brexit or not. Travellers who already have an IDP should check that it is still acceptable in the country they wish to visit. For more information on the IDP click here.
At the moment all EU countries are members of the 'free circulation zone'. The circulation zone allows vehicles to drive freely around EU countries, without carrying documents to confirm their insurance.
However, if there is a hard Brexit, UK travellers will be required to carry a Green Card when driving in EU countries. A Green Card is a paper document printed on green paper which guarantees that the driver's car insurance will pay out on any claims made against the driver's policy, whilst driving in the EU.
For more information on driving abroad after Brexit here are two helpful links:
The Department of Transport's helpful guide.
The Association of British Insurers Q&A.
Whatever the outcome, UK and EU travellers will still be able to purchase duty free goods at the airport. The only thing that may change is the amount of goods available to purchase for those entering the EU and those entering the UK. The European Commission website has some useful information around this, which is available here.
There is also a possibility that the rules which currently apply to people coming to the UK from outside the EU, will also affect those coming from the EU. This will mean that the blue customs channel in the arrivals hall at UK airports will disappear, so travellers will have to choose from either the red or green channels.
UK holidaymakers will still be able to claim to VAT refunds where they have paid VAT when purchasing certain goods within the EU, providing these were presented to customs on departure from the EU with the relevant VAT refund documentation.
Fortunately, UK travellers on a package holiday have certain rights under the Package Travel Directive (EU) 2015/2302, and the UK government has adopted this directive under The Package Travel and Linked Travel Arrangement Regulations Law 2018.
This means that customers who purchase a package holiday are entitled to a full refund if the holiday is cancelled for reasons other than customer cancellation, failure to depart or not meeting their obligations under the contract.
Research suggests that customers who booked a package holiday before the October 31st would be entitled to a full refund by their tour operator, if they are unable to honour the holiday. However, the tour operator would not be responsible for any additional compensation.
For holidays booked separately prior to October 31st (e.g. the customer booked their flights and accommodation independently), entitlement is a little unclear. If there is a hard Brexit, airlines could be grounded. In this case, the airline must refund the customer their flight cost. However, the accommodation provider could argue that the villa or hotel booked was still available, and therefore refuse a refund.
Again, travellers have certain package holiday rights under the Package Travel Directive (EU) 2015/2302 and The Package Travel and Linked Travel Arrangement Regulations Law 2018.
However, this law does allow for tour operators to increase the price of a holiday in some instances. For example, the tour operator could increase accommodation costs if exchange rates change.
However, there are certain rules in place. These are:
the organiser has expressly reserved the right to surcharge within their terms and conditions; and
they notify you of any increase at the latest 20 days before the start of the package; and
they have absorbed an amount equivalent to 2% of the holiday cost before passing on any surcharge; and
if the increase exceeds 8% of the total price of the package, they offer the customer the option of cancellation with a full refund.
Under the EU Regulation 261/2004, UK holidaymakers are currently entitled to claim for compensation of up to €600 if their flight is delayed. The amount a passenger can receive is dependent on the length of the delay and distance of the flight. Delays must also not be caused by 'extraordinary circumstances' such as issues with air traffic or bad weather.
This law will continue post-Brexit. However, some may argue that delays caused by a hard Brexit would not be eligible under this law, as complications due to Brexit are outside of an airline's control.
A hard Brexit could mean that tour operators, airlines, accommodation providers and other suppliers could face financial difficulties, and some may not be able to trade anymore.
However, travellers on a package holiday are protected under the Package Travel Directive (EU) 2015/2302, as well as UK Package Travel and Linked Travel Arrangements Regulations 2018 law. Therefore, because they are ATOL or ABTA protected, they will be entitled to a full refund from their tour operator.
Travellers who booked their flights and accommodation separately could still be protected under Section 75 of the Consumer Credit Act 1974. Obviously, this is provided the holiday was paid for by a credit or debit card. Your bank will be able to provide you with more information on this.
If neither of these options are applicable, then travellers should be able to claim on their travel insurance, as long as their policy covers for 'End Supplier Failure'. End Supplier Failure can refund you for monies paid in advance, which cannot be recovered by other protections (for example, a travel operator or bank). End Supplier Failure also provides cover for suppliers who cease trading before or during your trip and covers the costs of returning customers back to the UK.
The UK and EU have agreed that there must be a 'continuity' of cover for insurance policies underwritten by registered UK and EU insurers.
So, policies that have already been taken out for travel after Brexit will remain valid and cover as per the contract at the time of sale.
Any customers travelling in EU countries during the Brexit transition will also be covered.
For more Brexit information click here.