Brexit is a hot topic at the moment. When you turn on the news, Brexit. When you look on Twitter, Brexit. We see it everywhere, but what does it really mean for UK travellers? You've got the questions… and we've got the answers. Read on.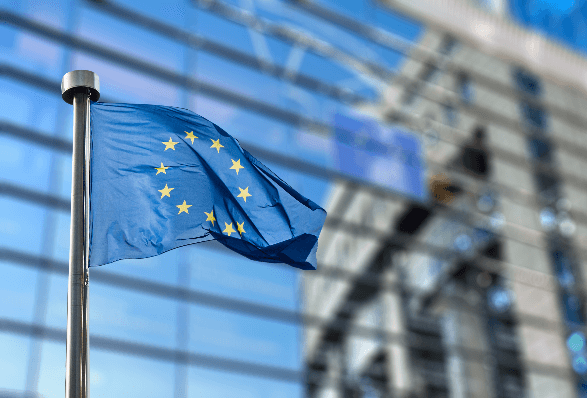 Postcard is one of the few travel insurers that can guarantee cover for disruption caused by Brexit, providing it is an unavoidable and unforeseen circumstance. We also guarantee a claim settlement within 48 hours of us receiving all necessary documentation!
Travel Disruption:
Postcard can provide cover of up to £7,500 should your end supplier fail before you leave home, and £2,000 if the supplier fails whilst you're on holiday.
Postcard will cover you for up to £1,500 if you miss your departure due to extended queues at passport control and security, caused by Brexit.
Customers can also receive up to £1,500 if they miss their connecting flight with a Postcard policy.
Lastly, Postcard will also cover you if you arrive back in the UK later than planned due to Brexit, and incur additional charges for things like car parking, pet boarding fees, or additional rail/bus fares.
Emergency Medical Expenses
If there is a hard Brexit, and the EHIC is no longer valid for UK travellers, Postcard will still cover the cost of medical bills and getting you repatriated back to the UK (subject of course to the terms and conditions of the policy).
Get a Quote!
What does Brexit mean?
The UK will be leaving the EU on the 31st January 2020 – and it is confirmed that the UK will enter a transition phase until 31st December 2020. This phase means nothing will change for UK travellers wanting to go to Europe this year but what happens in 2021 is still uncertain. Previous statements released by the government surrounding passports, taking pets abroad, EHIC, mobile roaming etc is not applicable anymore. 
Will I need a new passport to travel to Europe after Brexit?
Currently, all UK passports are valid to travel to the EU until the end of 2020. The Government have previously warned holidaymakers that they need at least 6 months of validity 'left' from the date they travel on the passport and it needs to be less than 10 years old, however, that's not the case for this year. In 2021, things may differ but currently, passing through EU borders will continue as normal. 
If you are worried about your passport's validity, then why not use the UK government's passport checker, available here.
Will I need a visa to travel to Europe post-Brexit?
Travellers won't be required to apply for a visa to visit the EU in 2020, however, it's not yet known what will be the case regarding visas in 2021. 
Can I take my pet abroad after Brexit?
The rules around taking your pet to Europe should remain the same until the end of December 2020.
Can I still use my EHIC after Brexit?
Despite previous concerns, the EHIC will still be valid until 31st December 2020. 
The EHIC has always guaranteed free or greatly discounted treatment in public hospitals within the EU, and without it, medical bills are a lot higher.
Although the EHIC card will still be valid, it's necessary to buy travel insurance for your trip. Travellers should ensure they're buying the correct policy for their needs – and declare any medical conditions, otherwise a policy could be void. 
Will my airline still be able to fly after Brexit?
So, the 'open skies' agreement is an existing arrangement which permits flights from the UK, EU and the USA to travel freely. The UK government has already negotiated that flights between the UK, USA, Canada and other long-haul destinations will continue, regardless of the agreement outcome. 
Will my driving licence remain valid in the EU after Brexit?
Under the Withdrawal Agreement, UK residents will continue to be allowed to drive in EU countries, so long as they have a valid UK driving license.
Bare in mind however, travel insurance will not cover motor insurance and therefore, if you're hiring or taking a car, you'll need to purchase car insurance cover. 
For more information on driving abroad after Brexit here are two helpful links:
The Department of Transport's helpful guide.
The Association of British Insurers Q&A.
Will duty free goods still be available after Brexit?
Post Brexit, UK residents will still have access to duty free allowances on certain items. Although after the transition period, it's unknown. If you're traveling to the EU soon, more information regarding these items and allowances can be found on the European Commission website. 
UK holidaymakers will still be able to claim VAT refunds where they have paid VAT when purchasing certain goods within the EU, providing these were presented to customs on departure from the EU with the relevant VAT refund documentation.
What happens if my tour operator cancels my holiday because of Brexit?
Travellers who buy a package holiday that is ATOL protected should be able to claim back their money if the company cancels or goes into liquidation – and this includes from EU companies also. 
If you paid on a credit card for your holiday and the travel provider cancels or goes into liquidation, you should be able to claim the money back through your credit card company. 
However, if your holiday isn't ATOL-protected and the company goes bust or cancels, then providing you have it stated in your policy wordings, then you're covered. 
If my flight is delayed because of Brexit will I be entitled to compensation?
Under the EU Regulation 261/2004, UK travellers are currently entitled to claim for compensation of up to €600 if their flight is delayed. The amount a passenger can receive is dependent on the length of the delay and distance of the flight. Delays must also not be caused by 'extraordinary circumstances' such as issues with air traffic or bad weather. This law will continue post-Brexit. 
What happens if my tour operator or airline cease trading because of Brexit?
Brexit could mean that tour operators, airlines, accommodation providers and other suppliers could face financial difficulties, and some may not be able to trade anymore.
However, travellers on a package holiday are protected under the Package Travel Directive (EU) 2015/2302, as well as the UK Package Travel and Linked Travel Arrangements Regulations 2018 law. Therefore, because they are ATOL or ABTA protected, they will be entitled to a full refund from their tour operator.
Travellers who booked their flights and accommodation separately could still be protected under Section 75 of the Consumer Credit Act 1974. Obviously, this is provided the holiday was paid for by a credit or debit card. Your bank will be able to provide you with more information on this.
If neither of these options are applicable, then travellers should be able to claim on their travel insurance, as long as their policy covers for 'End Supplier Failure'. End Supplier Failure can refund you for monies paid in advance, which cannot be recovered by other protections (for example, a travel operator or bank). End Supplier Failure also provides cover for suppliers who cease trading before or during your trip and covers the costs of returning customers back to the UK.
Will my travel insurance be valid after Brexit?
The UK and EU have agreed that there must be a 'continuity' of cover for insurance policies underwritten by registered UK and EU insurers.
So, policies that have already been taken out for travel after Brexit will remain valid and cover as per the contract at the time of sale.
Any customers travelling in EU countries during the Brexit transition will also be covered.
For more Brexit information click here.