Here at Postcard we understand that needing to cancel, abandon or cut short your trip can be extremely stressful, which is why we include the following cover on all of our policies.
Cancellation cover of up to £7,500 per person. 

Abandonment of your trip and a full refund of pre-paid costs after a 24-hour delay. 

Cover if you need to cut short your trip.

Cancellation cover based on your holiday value, to ensure you are fully covered for the right price. 
What is Cancellation Cover?
This is cover in the event that you need to cancel your trip before you have started your journey. Usually this cover is for when something has happened which means you can no longer go on holiday and need to claim either your deposit or the full cost of the holiday back. You can check your IPID document and/or your policy wording for specific exclusions relating to the cancellation cover on your policy, but some examples could include no longer wanting to travel because the weather at your destination is poor, if you are claiming due to a known event, or if you knew you'd have to cancel your trip when you purchased the policy.
What is Curtailment Cover?
This sounds complicated, but it actually only means that you're covered in the event that you have to cut short your trip and come home unexpectedly. Please ensure that you check your IPID document and/or policy wording for exclusions, as often curtailment exclusions mirror the same exclusions set for cancellation cover.
Postcard policies will cover you for 'effective curtailment'. This means that should you be hospitalised overseas and have to return home without 'using' the remainder of your holiday, we will reimburse you for the unused elements of your holiday from the date you are hospitalised. Does your travel insurance provider offer this?
What is Abandonment Cover?
Most travel insurance policies (including ours!) provide cover in the event that you 'abandon' your trip after a delay. This means that should you turn up to the airport to a 'Delayed' message on the departure board, to the point that you give up waiting after a certain amount of time, you should be covered. The time limit varies from policy to policy but on Postcard, we cover you for abandonment after 24 hours within all our policies.
Get a Quote!
Get a Quote!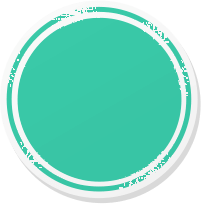 We like to go the extra mile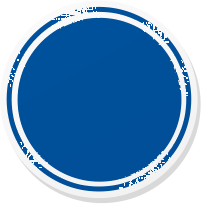 On a mission to provide insurance hat is clear-cut, simple and transparent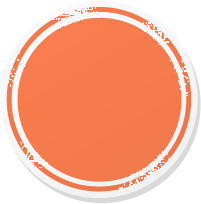 We promise to put you first and at the heart of everything we do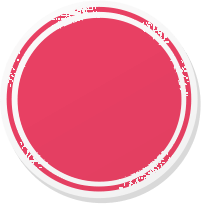 We'll just make things simple for you
Postcard isn't like other insurance providers. We combine speed and online efficiency with the individual attention and service you deserve. We have based our cover on what you, the customer, would expect and need from a travel insurance policy.
Cancellation cover is one of the most important parts of a travel insurance policy. We bet you know someone who has had to cancel a trip in the past. At Postcard we like to innovate and are set on changing the travel insurance market. We're proud to be able to offer cancellation cover for a host of reasons that most typical providers would not cover, including your pet being poorly or your relationship breaking down.
We base your cancellation cover on what you pay for your holiday
You may have already noticed if you've started a quote with us, but here at Postcard we ask you for the value of your holiday per person up front. This is because we want to make sure you have the correct cancellation cover for your trip.
Usually, travel insurance providers will have a set amount of 'cancellation cover' detailing the maximum amount they will pay in the event of a claim. If you enter or choose an amount which is less than the cost of your holiday, then you may not be fully covered in the event of a claim.
At Postcard, your satisfaction is paramount, which is why we ask you directly for the value of your holiday to make sure we have everything covered for you. For example, if you are going on a trip that cost you £1,000 (per person), and you enter this, your cancellation cover will be £1,000 (per person). This ensures that you are not paying over the odds for travel insurance cover that you do not need, but also ensures you, the customer, are not left out of pocket in the event of a claim.
We cover you if a close relative was to fall ill unexpectedly
Most of us have family that are staying at home when we are due to go abroad. If a member of your close family was to fall ill or become injured unexpectedly and you needed to cancel your trip, many travel insurance policies wouldn't provide cover if your relative had existing medical conditions. That's not a problem with Postcard Travel Insurance.
At claims stage, our claims team may request further detail from your relative's GP regarding their health at the time the travel insurance was purchased. This is just to establish whether or not the cancellation or curtailment of your trip was due to an unexpected change in health that you could not have predicted or foreseen.
Separation from a partner
We all book holidays with partners, but in the unfortunate circumstances of a relationship break-up or separating from a partner after both your holiday and travel insurance has been purchased, claiming for cancellation from either your operator or a travel insurance provider can be next to impossible. We've based our cover on customer feedback, so in the event that you no longer want to go on your trip due to relationship breakdown, Postcard will provide cancellation cover.
Force Majeure or Terrorist attack
With the increase in force majeure events, such as a terror attack or hurricane, Postcard has sourced and included specialist force majeure cover that will deliver cover if your trip were to be cancelled or disrupted. This will also be applicable if a terrorist attack occurs in the country, you are wishing to travel to. Here at Postcard we understand that this could cause concern for you and your family, therefore we wanted to include this cover.
If your pet were to unexpectedly fall ill or die
We don't want to even think about it, but having a pet unexpectedly fall ill or die can be another reason that you could need to cancel your trip. Make sure your travel insurance covers you for this instance. Postcard will provide cancellation cover for your trip or allow you to return home early if something were to happen to your pet on all our policies.
To read more about our Postcard cover benefits, take a look at our 'Experience the Postcard Difference' page here.
Get a Quote